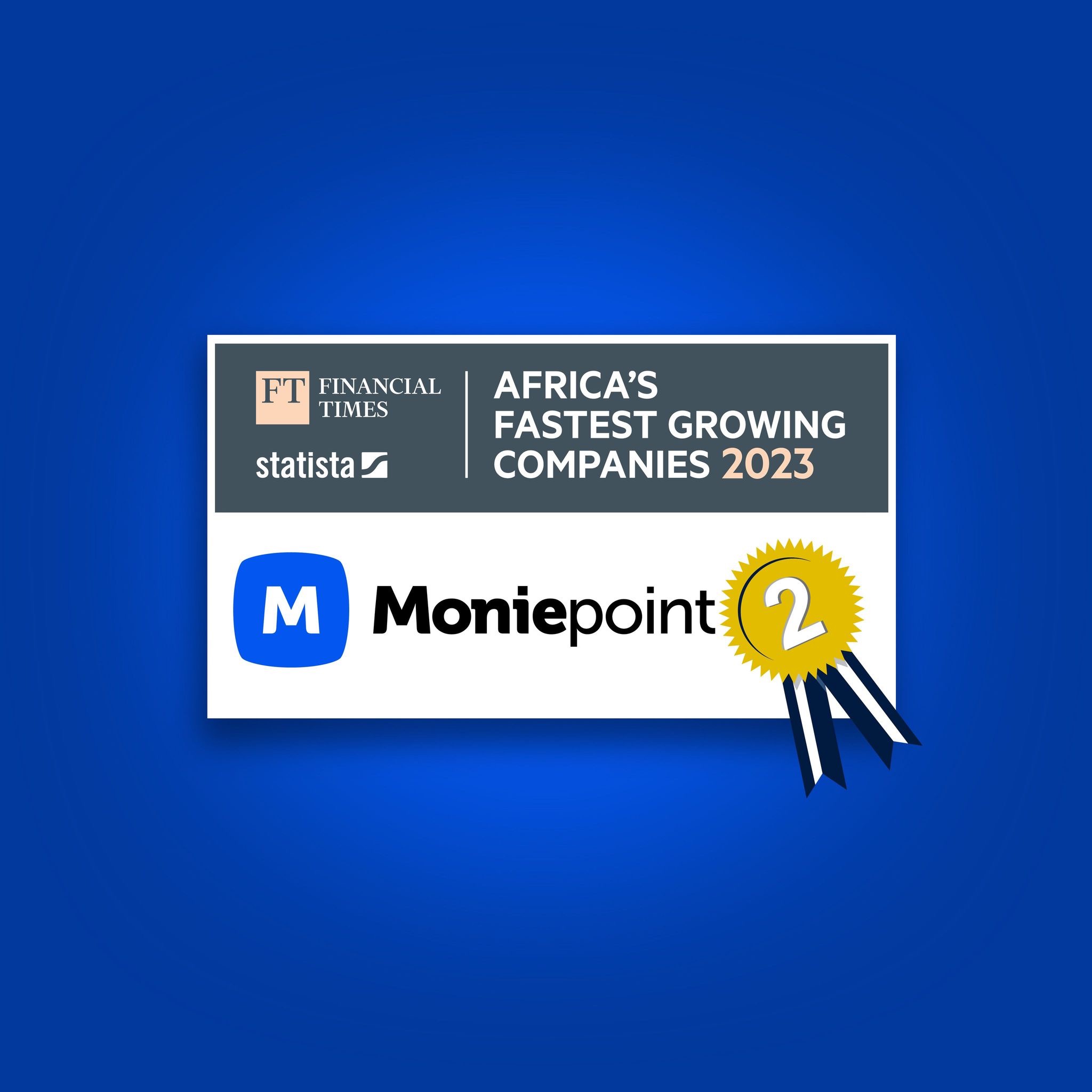 TL;DR: Moniepoint has been listed as the second fastest-growing company in Nigeria by the Financial Times in its latest ranking.
We've recently been listed by the Financial Times, the world's leading financial publication, as second on its annual list of  Africa's Fastest Growing Companies. This list was compiled by Statista, a leading research company renowned for its insight into African companies' performance, in a rigorous screening process.
Since our pivot towards creating solutions for businesses in 2019,  we've had one goal - to power the dreams of businesses in emerging markets. Every growth on every metric we've seen since then, speaks primarily to the progress we've made with creating solutions that over a million businesses can depend on.
In this survey, companies were ranked by their revenue's absolute growth rate and compound annual growth rate (CAGR), between 2018 and 2021. Our growth rates of 321%  (absolute) and 7,373%  (CAGR) in this period, led to us claiming the number 2 spot, ahead of hundreds of leading companies from diverse industries like technology, telecoms, financial services and healthcare.
Our team has also grown massively in this period, and there are now over a thousand of us, all of whose collective efforts are validated by this recognition. Our focus on demographics that are typically excluded from formal systems remains unchanged as we remain devoted to powering the dreams of businesses across emerging markets.