A Warm Call On A Rainy Day
It was a rainy Wednesday, and I got ready for standup as usual, but little did I know that this standup was coming with very different news.  I was 2 minutes into the call before I took in what had just been said - I was going on a work to Kenya. Kenya?! I took a glass of water and replayed the call in my head. With the company working on expanding to Kenya, Our team had been selected to travel to Kenya, spend months there, studying the market and their needs and working to integrate our solutions into their system before we officially launched. I had barely spent 6 months, and it was still a few weeks to the end of my internship, so you can imagine how surreal it felt. Here's how I got here.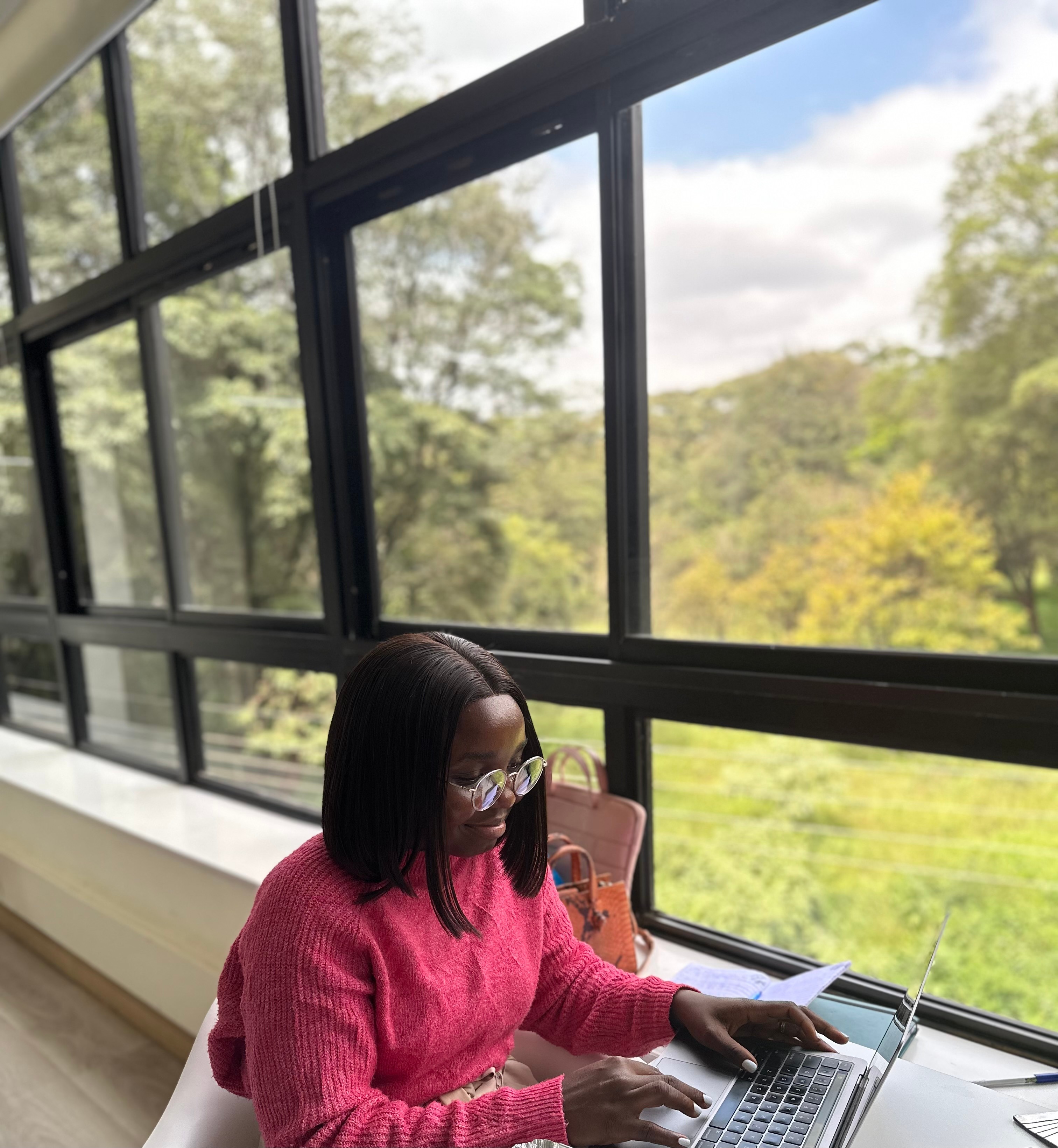 How I joined Moniepoint
The story of how I started my internship as a product manager is funny because I wasn't always a 'techie', and I had an actual dream. Yes, a dream, but it is a story for an article. I first started out in marketing, and I think I owe you a story. 
I studied Public Administration and hoped my placement would align with that. I put out the word to family and friends. Then, a family friend who sold computer software and hardware offered me a Customer Support role. I gladly accepted it, as I just needed to work somewhere. One day, the business owner approached me and said, 'Why don't you create a social media page for us?' So I created it, created a Google My Business page, and started getting higher traffic to our store, that's when it first occurred to me that I could go into marketing through social media as far back as 2013.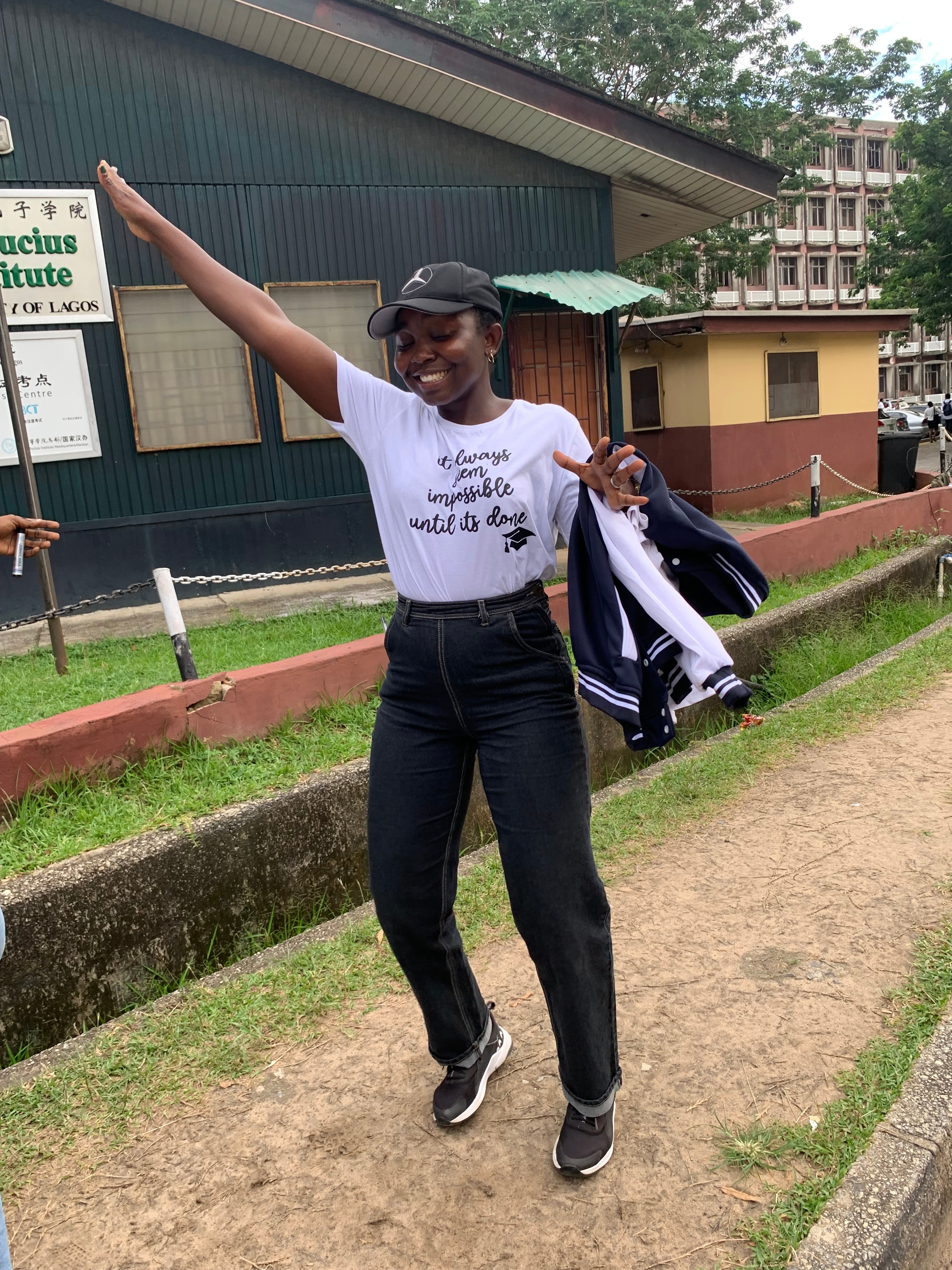 when I graduated Uni
So, I continued in that field, and I went on to work for a fashion brand. From there, I worked at the London Fashion Festival as the Public Relations Manager. I did a couple of other jobs and started considering going into other areas of marketing. But the last place I worked before Moniepoint was Code 4TEEN - a platform for kids to learn to code from as early as primary three.
At Code 4TEEN, I wore multiple hats. I started as a Learner Success and Relations Manager. I was asked to lead the Product Success team a few months in, and as I took on the role, I noticed that it was similar to product management. I was learning about product management on the job, and it dawned on me that I loved this job more than marketing. I got so addicted to learning that I started consuming almost everything I had access to. Then, I enrolled at Product Dive to learn Product Management; Gamechanger! 
After my training, I knew it was time to do more. I needed to work in a company with clear goals, focus and distinction of roles. So, I started researching, applying, getting rejection letters, etc. When I saw the opening for Moniepoint, I was excited. Although my friends and family didn't understand why I wanted to move from a lead position to an internship role, I had read so many things about Moniepoint on GlassDoor and Twitter that I knew it was worth the shot. 
Making the dream, before Kenya
My first challenge as a newbie was understanding the terms being used. I wasn't familiar with most of them, but luckily, I asked questions. I'd ask for the full meaning of abbreviations, the meaning of some words, the terms, software, the working method, and everything we used here. Although I came in as an intern, I wasn't ready to just sit when I could be learning and growing. I started applying myself to tasks and asking to take on as many possible tasks.
At some point, when I felt like I was asking too many questions, I'd jot my questions and take them to my line manager. My mom used to say, 'Someone who asks questions never misses her way'. It sounds basic, but that has kept me this long at Moniepoint - I ask questions. I am one person who would never feel embarrassed to ask the 'stupid' question that most of the team wanted to ask. 
I casually remember a conversation with the CEO, when I was a few months in and chuckle. It was the cash crunch period, and I had great ideas on what we could do to penetrate more petty businesses and help traders without BVN receive cashless payments.  So I wrote a proposal, with reasons to buttress my point and marketing ideas. For a minute, I paused before sending it because it's a general group chat for everyone in Moniepoint. But I eventually did, and Tosin was the one who responded. It was such an insightful conversation. I learnt more about banking policies, and I am still very glad I asked that question.
By the second month, I had learnt a lot and was put on a task - LRMS (Loans Recovery Management System). I absolutely enjoyed my time working on LRMS. LRMS covers the entire flow of the repayment process; It is used from when an incident is logged to when it closes. I would document every time we added new features to the product and brief the Recovery Officers on the feature and how to use it.
I also had to receive feedback from them on how the product was helping them handle the Business Owners (BO) who needed or had taken loans. My favourite task on this was the documentation part. If we added a new feature or made a new update, it was my role to document. I just loved doing it. I was also in charge of ensuring the ROs were aligned with the updates, so I'd create FAQs each time a feature was to be uploaded. I also did surveys bi-monthly to get feedback on their experience with the platform/ new features and ask for their suggestion on the new functions they'd like to see. 
I consider this my first love at Moniepoint, even though I love what we're doing in Kenya.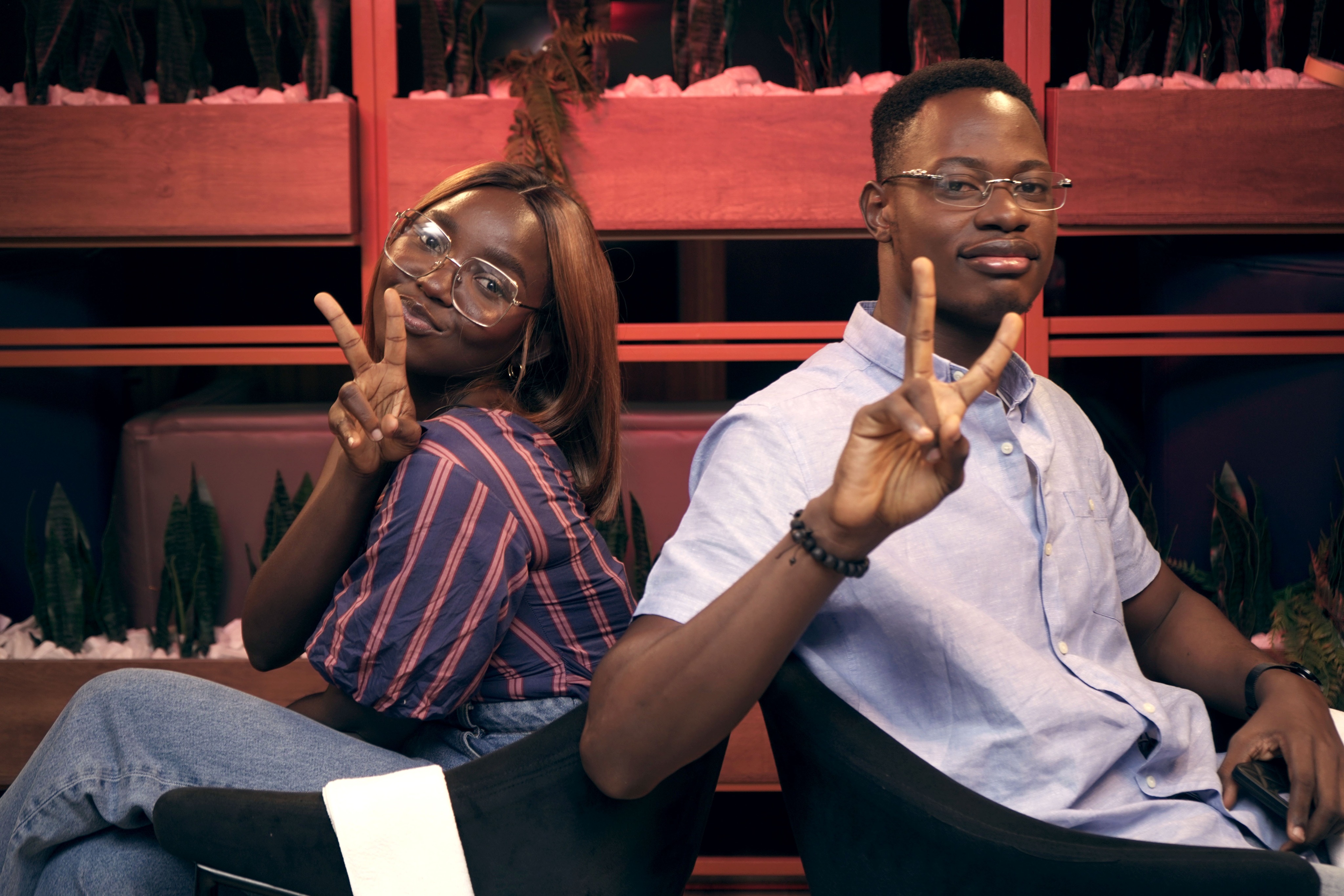 with a colleague, at Moniepoint
Gone East, wouldn't be back for a few months. 
It was a few weeks to the end of my internship when I followed the team to Kenya, and that's crazy because I hadn't been confirmed - I was still an intern. And here are some of the reasons I think contributed to being on the team that went to Kenya.
Firstly, anyone who has worked with me can attest that I always get the job done. I, too like work, lol. There's hardly a task I'm given that I won't go to the ends of the world to find the answer or how to handle it. I start by googling it to confirm how it has been handled in the past. Then, I get on calls with everyone I know who can explain more to me. As long as the job is put on my table, trust me to get it done. Sometimes, this means trying new things entirely, like working on the QA team, so that we can work faster and more efficiently. 
Secondly, I learned that my life depended on it (well, technically). I am a Technical Product Manager, and if we cannot understand the terms or process of work from design to engineering, I'm bound to manage a shabby project. So, I keep learning. I am on YouTube almost every time, and it has helped me a lot. I consider myself a 'do all it takes to get the job' kind of person. 
Thirdly, I give and receive feedback. I think you can never really grow or do better if others aren't giving you feedback. For me, it's a vital aspect of communication and teamwork. Sometimes, a colleague sees something you don't. Or their experience with a method makes them know it won't work. I am usually very interested in asking for feedback. Because at the end of the day, we want to finish the job on time and well. Referencing the conversation with Tosin, before then, I was sure we were not taking opportunities and could create accounts without BVN. But when Tosin explained the policies, they made more sense to me. Now, I factor in that conversation when thinking up innovative ideas. 
You're probably wondering why I think these were part of why I was chosen to join the team in Kenya. I picked these off feedback from my line manager during my confirmation appraisal. And it's not like I didn't know some of these about myself, it just felt really good to hear someone else say it, especially your line manager.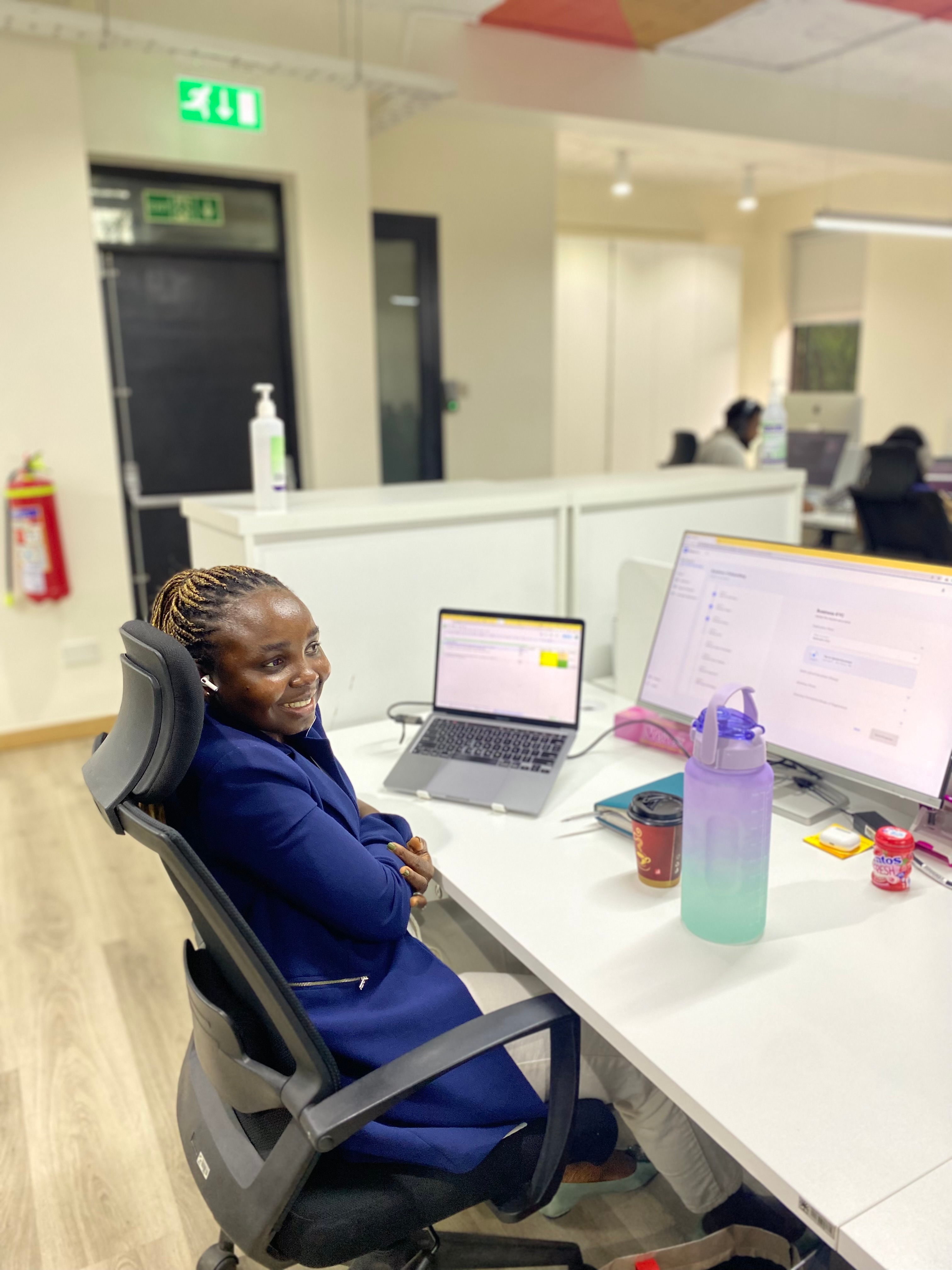 Me, in Kenya
It's an exciting career phase, and I can't wait to see what comes next. There's so much more to learn and explore, and I'm excited to see how our work will impact millions of Kenyans' lives.