Law and legal constraints aren't the first thing anyone thinks about when they talk about the tech industry. When you hear "tech", your mind immediately goes to a lot of code and design. And, fair enough, that's an important part of it, just not quite the full picture.
There are laws and regulations all around us. Everything that works in our cultured society works because there are laws in place guiding it. The technology ecosystem is no different. For every technology solution created, every bit of innovation that escapes into our world, laws exist to guide and advise its creation and use. This area is where technology law resides.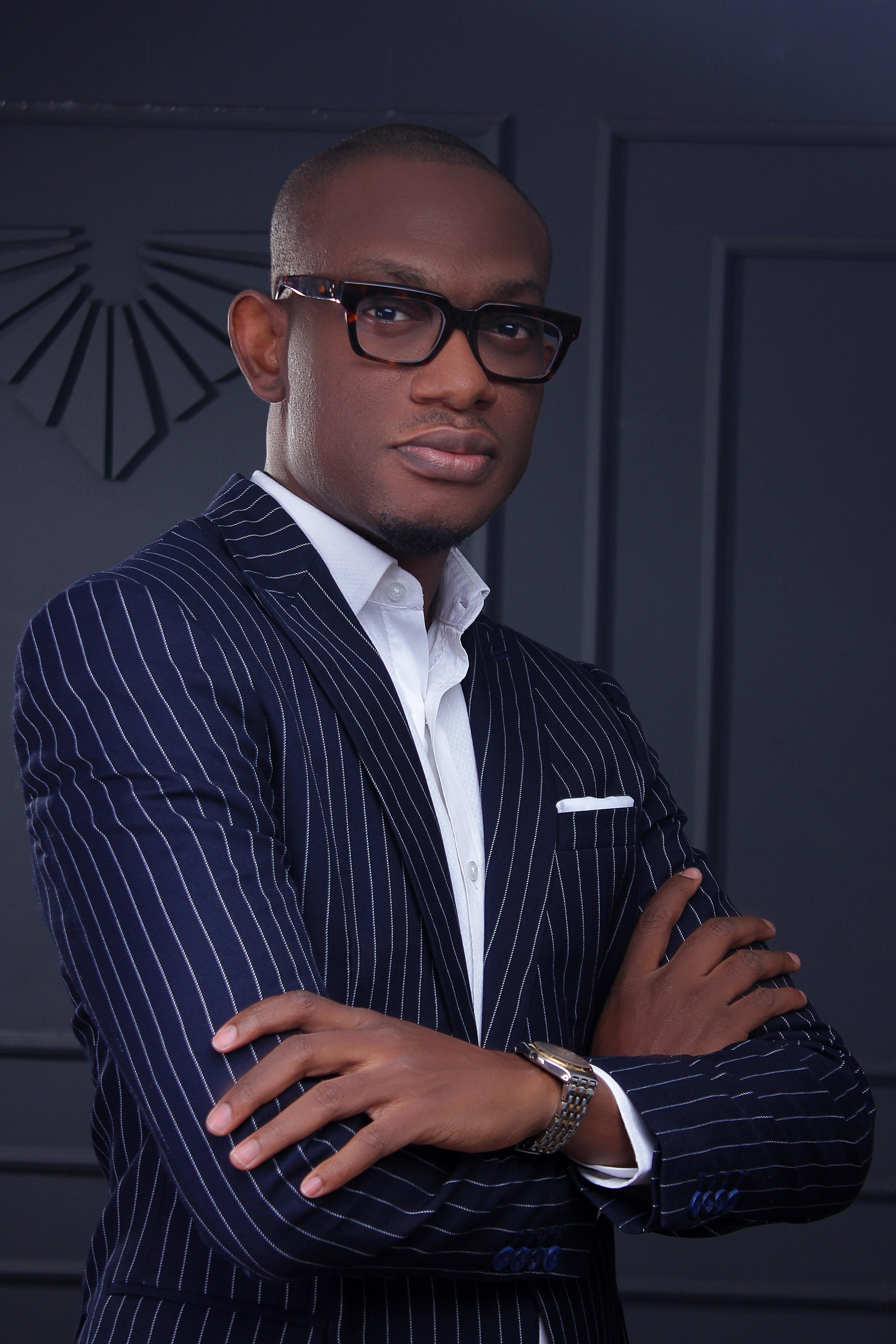 Okechukwu Eke - Moniepoint's Head of Legal
To understand how this works at Moniepoint, I had a chat with Okey, Our Head of Legal. The first thing I learnt, was that the scope of the legal team covers five broad areas;
Documentation - contract reviews and drafting

Intellectual property management

Management of the secretariat

Provision of legal advice
Let's take a peek into each of them;
Litigation & dispute management
The primary task of our legal team is to avoid litigation. That sounds ironic (why have a legal team if you want to avoid court cases?) but stay with me. Having a product that is used by millions of businesses means that it's inevitable that we'll get some complaints. When these complaints arise, the first thing we do is to understand those complaints and respond to them appropriately after relevant investigations have been conducted.
Litigation takes time and resources on both our side, and that of our businesses, and we'd rather ensure they have an experience as smooth as possible while using our products. This is why we often try to resolve whatever challenges they might have, without it leading to a court case.
But real-world scenarios don't often play out as we'd intend. Ultimately, some of these situations lead to litigation, but that only happens in a small percentage of cases. A very small percentage.
For the most part, our legal team works hard to ensure that these situations are resolved without ever leading to a court case, and that every side stays happy.
Documentation - contract reviews and drafting
When Okey joined early on, he realised that we had a bit of a problem. Our documentation system wasn't optimised, and this meant that, it wasn't very easy to track and review documents and agreements. We needed better documentation management.
Documentation management basically involves drafting and reviewing contracts. On a day-to-day basis, the legal team receives requests from different business lines and functional teams to draft or review contracts.
When they receive those requests, they provide the required legal support. Sometimes that whole contract review process might involve negotiations with counterparties. Counterparties could involve our customers, and it could also involve our suppliers, depending on who we're entering a contract with.
To solve our documentation problem, we started using a contract management platform called Juro. With this tool, we now have a centralised contract management platform. It allows members of the sales team to generate contracts by themselves - they can go on the platform, and input details by themselves, and contracts are automatically generated. This aids efficiency and reduces the time that would have been spent on drafting contracts. The legal team also put up standard contract templates on that platform to enable other teams to create contracts as needed.
Juro did a case study on how this changed our legal documentation system. Through that same platform, we get our contracts signed by relevant signatories, and then, of course, we have all of those contracts in a shared folder that any member of the legal team can access.
Intellectual property management
Intellectual property management (or IP management if you're cool), involves registration of relevant trademarks for our products and services, or trademarks with regards to our brand or company names.
"Moniepoint" is our unique identity, and as we create products for emerging markets, it's important that we protect both our identity and our intellectual property, by having them registered.
I know it doesn't sound as dramatic as your favourite suits episode where Harvey is battling it out in court, brandishing sarcasm while being suave, but this is important too. As we expand as a global company, we aim to ensure we have this trademark registered to avoid possible infringement, i.e. someone else going ahead to register these trademarks and then claim ownership of the mark.
Management of the company secretariat
We (and I say "we" because I'm unofficially part of the legal team now), manage the company secretariats of various entities. After these entities have been set up, there's sometimes a need to make certain filings when there are changes - such as changes in shareholdings or composition of directors, for example.
We make those filings at the corporate affairs commission to ensure that our records are up to date. It also involves the filing of our annual returns when due.
Provision of legal advice
The legal team is also part of the product development cycle. Occasionally, we receive requests from business lines and functional teams to provide legal advice on certain issues. So we carefully consider the issue on the ground, look at what existing laws state on the issue, and then also consider the commercial side of things in providing legal advice. We consider both the legal side and the commercial side in order to arrive at a solution for the business. 
We ensure that our responses are timely to internal stakeholders so that they can provide value to the various businesses out there. For instance, if we delay in providing feedback when requests are made, that will, in turn, delay the feedback provided to businesses.
These 5 areas blend to create a unified approach that keeps the company out of legal risks, and ensures that our products and services remain accessible to business owners.
Taking the law into your hands
Of course, I don't mean that illegally, but being a legal team in the tech industry feels a little like that. They're always "hands-on" with the law, guiding the company to avoid legal risks. That's why having a legal team in your tech company is important.
It can be tricky, but according to Okey, if you're setting up a team for your company, or start-up, then you want to get people who;
Understand the risk appetite of your business

Understand the challenges your company could face from a legal perspective
Once all of these things are understood, it guides your head of legal, or the person managing your legal team, to be able to source for legal counsels that will be able to solve problems. 
Of course, in choosing legal counsels, it's also important to choose legal counsels that are smart and commercially savvy. Not just people who know the law, but people who are also aware of the commercial implications of actions. It's necessary to strike that balance between the legal and commercial aspects of a business, and that's what the best legal teams do.
Ad Astra Per Aspera
Forgive my Latin, but if you're unfamiliar with the term, it means "through hardships to the stars". The philosophy of Moniepoint's legal team is to manage legal risks through sound legal and commercial analysis. This philosophy ensures that the legal team is at the heart of the business. So, the legal team will always provide quick and innovative solutions to the problems that the functional team has from time to time, to ensure that the entire team makes it... to the stars. As Moniepoint grows and evolves, we're out there to provide value and enable opportunities for the business. That's our philosophy.
If you think our legal team is awesome, and you'd like to be a part of a team doing awesome things in awesome ways (is that too many "awesomes"?), visit moniepoint.com/careers to claim your spot.