I still remember the first time I saw the news about COVID. It felt like something far away that would be over soon. Slowly, it crept into my life and almost crippled everything I was used to. I remember having mixed feelings the first time I had to work remotely. I was happy I didn't have to wake up too early and be stuck in traffic, but at the same time, I was worried my parents wouldn't understand the concept of working from home and bombard me with errands. 
It's over three years since I first worked from home; even if many companies have returned to working from the office, I know I'll always choose remote work. But all these years, I have always wondered what difference remote work meant for working mothers. So I decided to have a chat with some mothers in Moniepoint. 
'Based on a survey of more than 7,400 employees worldwide, Catalyst found that women with child-care responsibilities are 32% less likely to report that they intend to leave their job if they have access to remote work, compared to women with child-care responsibilities who don't have access to remote work. Additionally, the report found that 30% of all employees say they are less likely to look for another job in the next year if they can work remotely.'
Join me; let's see what remote work is like through the eyes of  Tomisin and Olivia.
Routine / Life Before Remote Work 
If you know Lagos, Nigeria, then it'll not be surprising that the first thing Tomisin mentioned about having to go to the office daily is that she could feel her lifespan reducing in the daily traffic. I asked about their daily routines just to get a sense of what it was like.
Tomisin: "I won't lie, I don't really want to relive those days, but here goes - when I used to work in person, I would need to do all the food prep and deliberately dress myself up before leaving the house. I had to do all these things before 6 am because leaving my estate alone takes at least 45 minutes. So unless I wanted to be late to work, I needed to leave home early.  I would wake up at 4 am to prepare meals, get ready for work at 5:30 am, etc.; that was the only way to be in the office at 8 am."
"Meanwhile, I had just one kid I was taking care of them, yet we couldn't ensure he had eaten before going to school. I would always hope that his teacher forces him to have breakfast. My boy was always asleep when I dropped him at school. Also, forget about spending time with my boy - he was always asleep."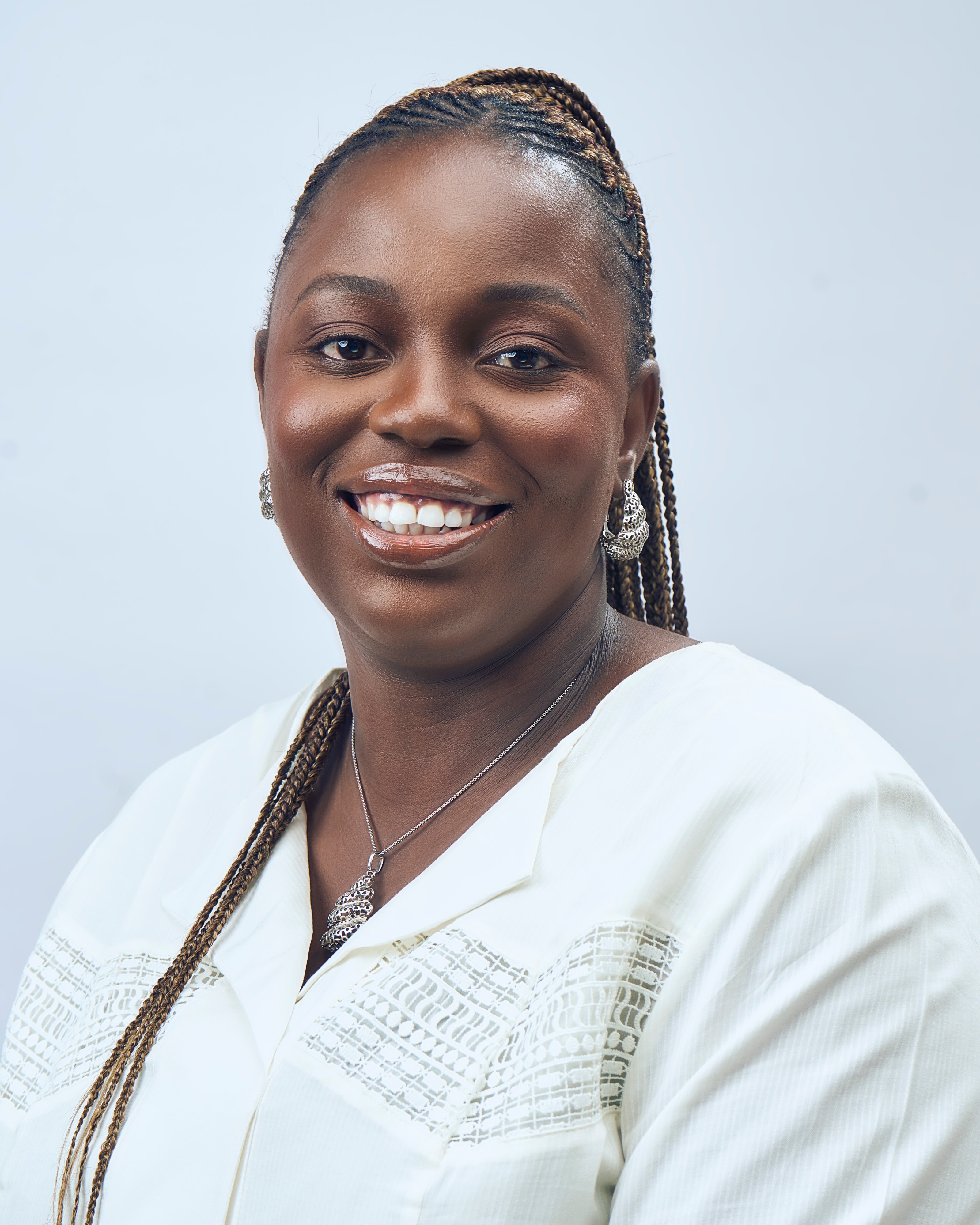 On the other hand, Olivia had a slightly similar routine but noted that she majorly felt stressed in the evenings, as she'd have to prepare dinner when she returned from work tired;
Olivia: "The difference between how I used to work before remote work is that I had to leave the house very early for work. And even when I returned as late as 9pm with sleepy eyes, I still had to prepare dinner. And I'd end up eating late. I also didn't like working from the office because I had to share toilets."
Remote work - The Knight in Shining Armour
When the pandemic hit, and Tomisin started working remotely, she realised that she had no need to wake up earlier. She began to find pockets of time within which she could take back her life while giving her best at work. Her routine changed.
Tomisin: "So now, on a typical day, I get up between 5 and 5:30 am to prepare breakfast, brunch and lunch for the two boys, who happen to eat different meals due to their age differences. So usually get that done within an hour maximum, and then I wake them up by 6:30 to prepare them for school. After they take a bath, I stuff them with breakfast. By 7:30, we are already in school, and I'm usually back by 7:50, tops. If I have enough time, I shower. I love preparing for work and starting skeletal work before standup at 9 am. I don't fancy lunch breaks that much, as I can quickly get soaked in sweat. But when I feel like a lunch break, it is good to know I can put something together if I want to. In all, I try to get food in my system as much as I can. By 5 pm, I have to pick them up and prepare them for winding down. But the good part is, once I prep them for bed, I can return to work until around 7 pm before I shut my laptop down".
Olivia shares a similar story; 
Olivia; "I like to prepare meals the night before to make it easier for me in the morning. So basically, when I wake up, I just heat the food up and put it in the kids' flasks. While I am doing that, their father is taking them to the bathroom to have their bath. When he's done,  I dress them all and then make breakfast. By 7 am, they are ready, and I get to prepare for work. I have my bath, make a quick breakfast and get to work. Work starts with standup; I check on the progress of tasks assigned to my teammates and give new tasks before fully resuming my work. That's how it goes until my kids return at around 5 pm. The first one is old enough to have her evening bath, so I bathe only the younger one."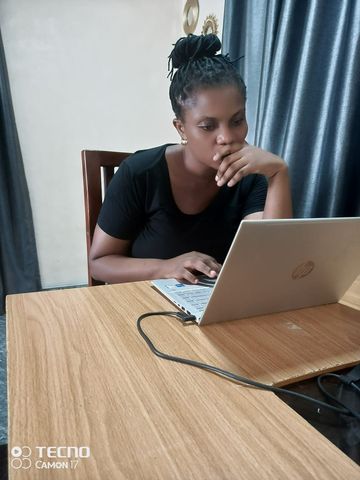 Olivia working from home
Does working remotely blur the lines between work hours and family time?
Now, many people have mentioned that remote work has fewer boundaries hence you end up working more hours than you usually would. In my interviews with both women, they agreed to an extent, stating that it all boils down to prioritising, time management and striking a balance. 
Tomisin: "I'll say that It is pretty easy to forget the lines between work hours and family time. Especially when there's a lot of office work, you know there are days when you have so much work and other days when you have very little work. Either way, what matters is prioritising. On some days, you'll need to spend extra time with work, and there are other days when you'll have to communicate that you need to push the extra work to the next day. And I don't think it should be only married people who do this, and it is just a matter of really ascertaining urgency and importance. Because generally, everyone should be disciplined enough to have a work-life balance."
"Moreover, my family automatically spends more time with me. My husband, for example, works hybrid, so we have more time together during the day. While working, we get to gist and enjoy each other's company. "
Olivia's method is to stick to work during work hours, shutting out everything and then shutting out work before/after work hours.
Olivia: "I agree that remote work can blur the lines between work and family time, but my easy hack is time management. Almost every day is the same in terms of timing. My husband and the kids leave at a particular time and return around the same time. Because I have this at the back of my mind, I do my best to ensure work time is strictly for work and after-work time is mostly for my family. Of course, there'll be days or weeks when I'll need to put in the extra time at work, and I can do that without allowing it to affect my family time. I just believe it is about communicating to them how important it is for me to prioritise work. So yeah, time management is my hack".
Does remote work help with living a balanced life?
I had been curious about how well mothers who work remotely can balance their lives or if they have time for non-work related stuff, so I asked Tomisin and Olivia, and to my expectation, yes. For Tomisin, she has been able to have more family time. They recently started swimming classes with the kids, which she thinks was only possible because she and her husband feel well rested during the weekends as little or no commuting is done. 
Tomisin: "Oh yes, that has to be one of the things I love about working remotely. First, with the extra hours I'd have spent in traffic in the morning, I can quickly do a thing or two for myself before it is work hours. Sometime last year, I took at least 30 minutes to walk daily and returned home in time to prepare for work. Also, we recently started swimming together as a family almost every weekend. In the past, I would never have been pumped about putting any activity on the weekend because that's the only time I had to rest. My weekends were strictly for sleeping because of the stress."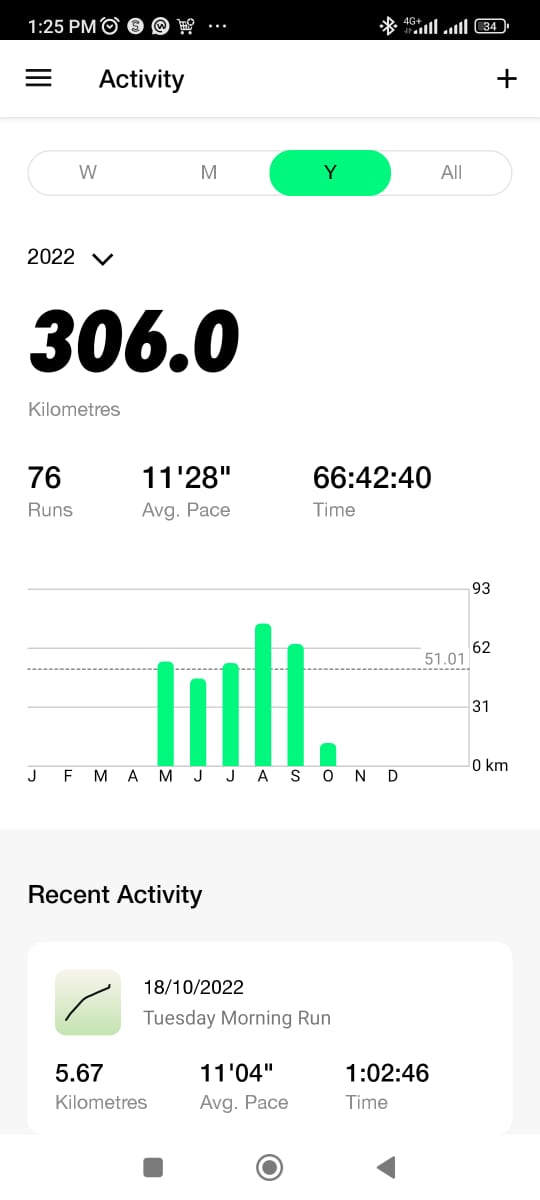 Tomisin's walking record
As for Olivia, who is more of an introvert, she has been able to watch more movies (at the home, of course) and sleep better.
Olivia: "I am indoorsy, so most of my interests are indoors - I see more movies and skip every evening. Most times, I'm done with everything, including prepping for the next day at 9 pm, so I pick up my skipping rope and start. This has helped me stay rejuvenated and in shape."
When I asked both mothers if they'd like to return to work from the office, the answer was an emphatic no. In Olivia's words, "I can't return to working from the office after experiencing this bliss".
Ready to explore a wholesome work experience that allows you to enjoy your time while doing work that matters? Click here.