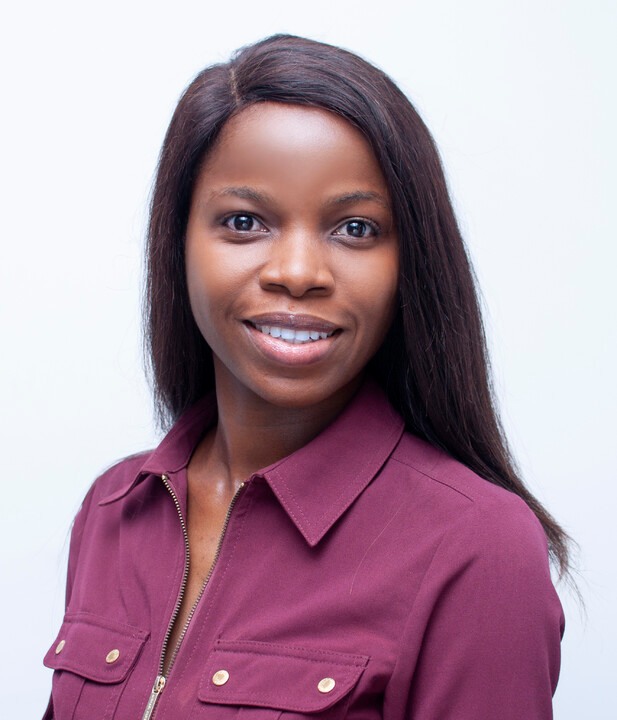 I had always wondered if sales played any part in product development, so in this episode of ripples, I went on a ride with our 2022 'Rainmaker' (Most Valuable Player in the sales team), Isoken, to get her perspective. As usual, I've come back with gist, insights and pretty good learnings for anyone interested in sales and products.
Before we get into it, let me share one of my favourite sales-related quotes by Brian Tracy -  'sales is rooted in approaching each customer with the intent to help him/her solve a problem or achieve a goal, not just to sell a product or service'.
Celz: Hi, Isoken. Good to have you here. Before we go on, do you have a nickname your friends call you?
ICE: My friends call me ICE; I'm not sure why but yeah.
Celz: Because they think you're very fierce?
ICE:  To be honest, I really don't know. They randomly started calling me ICE in secondary school, and it just caught on. It was cool, so I never questioned it and just went with the flow. 
Celz: I agree that it's cool. Before we talk about your role here, can you share a bit of your career journey? 
ICE: Okay, so I started straight out of school in 2012. I did my NYSC with e-transact, and they were at the peak of the tech industry then, so I was happy to be a part of them. I studied mathematics, and when I got in, I thought I'd be more interested in doing the core of tech and wanted to be in the IT department, but I was posted to sales. My then-boss made it his duty to mentor and teach me the ropes of sales and business development.  
Celz: So you've been in sales from day 1. That's interesting. How did you begin your career here at Moniepoint?
ICE: I joined Moniepoint in July 2019, and it has been a very, very interesting journey. I remember when I interviewed with Tosin, he gave me heads-up that Moniepoint is fast-paced and kept asking if I was sure I could keep up. Me? A full sales force? Why not? I felt like he was exaggerating until I got in. It was then I understood what fast-paced meant. We'd have meetings where we discussed the goals for the company and how we could set out to meet them.
It has been just as exciting as challenging. Here, especially in my department, you don't wait for anyone to tell you what to do. You do it. Over the years, I have improved at being proactive, and I have learnt to instil values in myself without waiting for anyone to be on my tail. 
Isoken's first week in Moniepoint
Celz: Talking about values, what pillars would you say have guided you to this point in your career? 
ICE: First, I'd say persistence - that is definitely the foundation because, in this field, you'll get many NOs. Many people come into sales thinking they're about to hit a lot of money, but it's not all that easy. Another pillar is empathy. Surprisingly, this works with persistence; rather than focusing on how to get someone saying NO to say yes, be empathetic. Maybe they love what you're selling, but you haven't said how it solves their problems. That's where empathy comes in. Also, connections. Typically, the first people you think of selling to are usually within your network, so it is important to strengthen your connections. Finally, learn to cut yourself some slack. You may have all the pillars in place, but the best way to always come back up after a NO is to cut yourself some slack. I'd say these are the things that have helped me to this point.
Celz: Whoosh! My jotting pad is full. Thank you! So let's talk more about your role. What does your work look like daily?
ICE: Well, my daily routine has grown over the years. When I started, the two things I had to do daily were prospecting and selling. After a while, I started joining product meetings, and this is probably one of my favourite exercises. Also, I check up with the business management team to ensure there is no lag on the end of support.
Celz:  All right. You mentioned product meetings are your favourite. Can you shed more light? 
ICE: These are meetings with the product development team (product manager mostly), where we discuss the features of the product. A segment of this meeting is when we get to tell them what the experiences of the merchants have been. I sell Monnify, so if we have a case where a merchant has complained about a problem he/she is facing in his/her business, we speak with the team to know the possibility of developing a feature to solve that problem. Also, If they have a new product feature or update, we are informed to keep our merchants updated and meet their needs. 
CELZ: Interesting.  So, is there any feature the sales team has brought before the product team that was implemented and is currently being deployed in the market? 
ICE: Yes, definitely! One thing about us at Moniepoint is that we live for our customers. There are many cases, but I will stick to one - Abia State University.  They were one of the earliest adopters of Monnify. Then, in 2019, they needed a feature that made it possible to split payments into various accounts when received. For example, if I am paying N100,000 to the school and 30% is meant for books and 70% for tuition, it should be split at the school's end. That way, I don't have to pay twice, and the school doesn't have to separate the money manually. When they made this request, I remember being in the meeting with Tobi Amira. We were trying to discuss how we would implement this. Since then, it has been the routine with our customers. Sales do not stop at getting them in. There's a place for getting feedback from them regularly and listening to their needs to ensure we provide the right solutions to these business owners. 
Isoken, representing Moniepoint at an event in Ghana
Celz: Love it. Speaking of these new features, how do you feel when you see people use this feature or when it comes up in conversations with prospects?
ICE: Surprisingly, I have never spent time thinking about it, honestly. But if I look back at all the times this has happened, even apart from the split account feature, I can say I feel glad. Another feature that gets me like this is the virtual account. I remember when Piggyvest mentioned a challenge they were having that affected the number of their daily users as people considered it unsafe to add their card details on the site. We thought up the virtual account feature and walked through it with them. So it was all hands on deck, from business to engineering. Today, I had lunch with my friends, and in the middle of a conversation, someone was adding funds to their savings or investment, and it was so easy that it was no longer a big deal. So you're taking money from your virtual account? So what? Do you get it? That's the goal. To make our products such a part of people's everyday lifestyle that it no longer feels like a big deal. 
Celz: This conversation, for me, drives homes one of our core values - empathy.  It's great to realise that customer feedback influences our product updates. Regarding this, is there any other customer story that stands out for you?
ICE:  I guess that'll be FairMoney. At first, we weren't sure there was an opportunity in the lending sector until we started with FairMoney. Who would have known that borrowers would prefer using a platform because they had the option of paying from a virtual account? According to Fairmoney, the borrowers feel like you are putting power in their hands by giving them the option of virtual accounts, meaning they do not have to add their card details to be debited for their loan. Most of them end up paying faster, surprisingly. It's just so incredible. 
Celz: On to incredible things; Monnify recently hit 300,000 daily transactions. How does that make you feel?
ICE:  Excellent! I was like 300 what? It is also humbling. We used to have a target of hitting 20,000 weekly transactions. Then it looked unachievable, but today, we are doing over 100% of the projection daily, not even weekly.
Celz: What's your favourite thing about working in Moniepoint?
ICE: Easy - the people. I really like the people, the people, I mean, the people, they're just great. You can always feel that genuine desire to help. I like the fact that even though we work remotely, you can literally reach out to anybody, and you can be sure to get what you want. Whether you guys have ever spoken or not. If they don't have the answers, they refer you. So yes, the people, absolutely.
Celz: If it's the people for you, you must have enjoyed the End of Year event. 
ICE: Definitely!
Celz: And how did it feel being voted as the Rainmaker of the Sales team? 
ICE:  It was nice and surprising.  I wasn't expecting it, but it felt good to be recognised for my work. 
Celz:  Congratulations, once again. And thank you for joining us on RIPPLES.